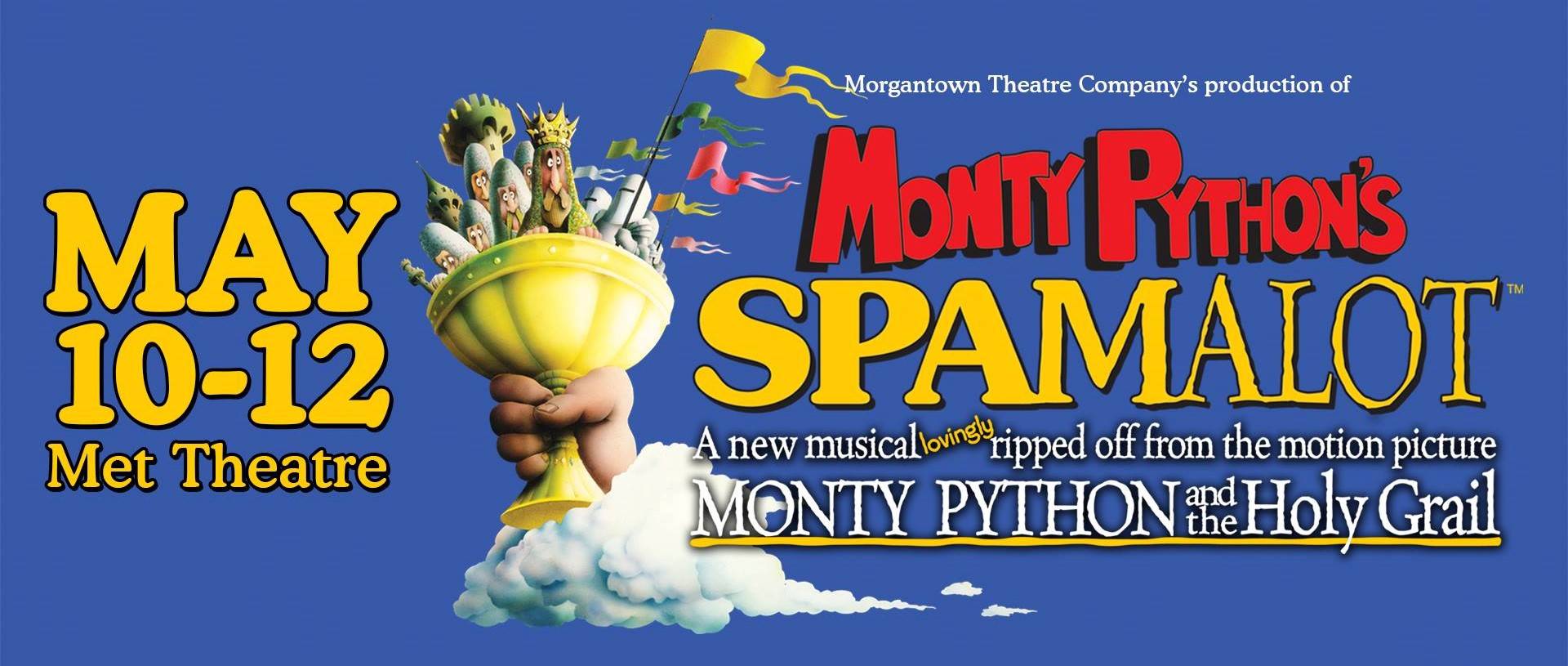 MTC is proud to present the traditional Scandinavian fish schlapping, coconuts, killer rabbits, the secret of Broadway success, French people, the Lady of the Lake, and of course the finding of the Holy Grail! Experience one of the greatest musicals of the modern age. The Tony® Award Winning Best Musical, Spamalot! Lovingly ripped off from the classic film comedy Monty Python and the Holy Grail, Spamalot retells the legend of King Arthur and his Knights of the Round Table, and features a bevy of beautiful show girls, not to mention cows, killer rabbits, and French people. The 2005 Broadway production won three Tony Awards, including Best Musical, and was followed by two successful West End runs.
Don't miss your chance to see this hilarious show:
Thursday, May 10th at 7 p.m.
Friday, May 11th at 8 p.m. 
Saturday, May 12th at 2 p.m.
Saturday, May 12th at 7 p.m.