MTC will be holding four weeks of summer theatre camps for local children. The camps will run from July 9th- August 3rd, and designed for children entering 2nd-6th grades. Children can be registered for morning, afternoon or both. Snacks will be provided. Campers can be dropped off between 8:30-9:00 and picked up between 4:00-4:30. Campers enrolled for full day should pack a lunch.
Prices for each camp is $70 or $130 for the full day
Discounts for multiple weeks and camps
Full day for two weeks = $120 for each week ($240 total)
Full day for three weeks = $115 for each week ($345 total)
Full day for four weeks = $110 for each week ($440 total)
Four camps or more = $60 a camp
Click HERE to register. A $40 deposit is required for each camp, click HERE to select classes and pay the deposit. The remainder of the tuition will be due at the beginning of each camp.
For more information visit email Heath Kale at mtcheath@gmail.com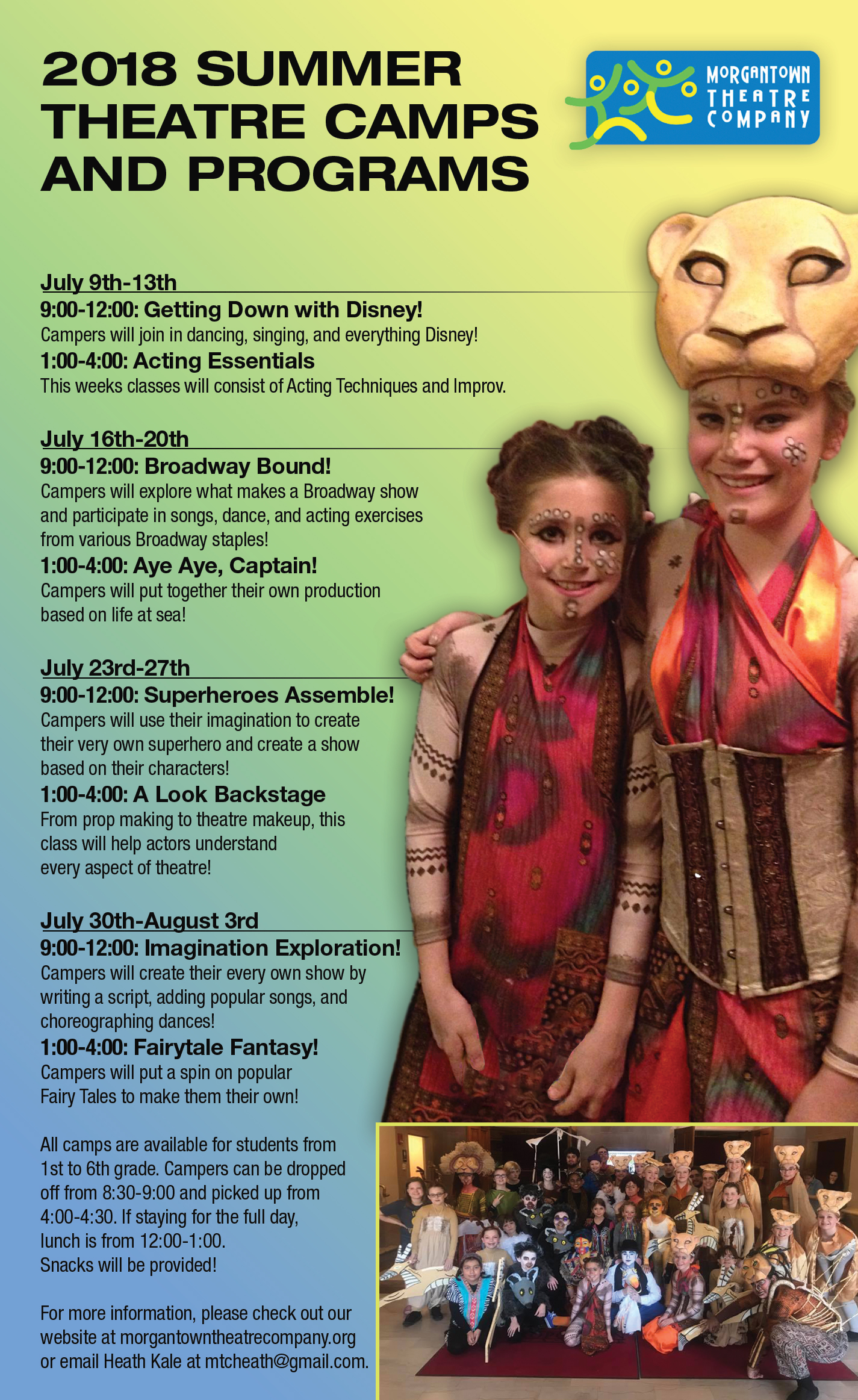 Registration Information Coming Soon!
For more information email mtcheath@gmail.com, keep watching our Facebook page and website.